Warranties at West Border Cars
Standard & extended warranties
With today's economic environment, the fear of unexpected costs is high and should your car ever experience any serious mechanical issues, this fear can be heightened. After all, you can never really know what the issues are or how much they are going to cost you until after full mechanical checks have been carried out.
Not only that, but with the complexity of modern cars, this cost could be even higher as car makers develop more complex systems in an attempt to achieve a better environmental performance.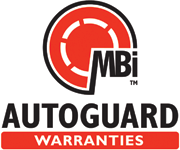 Rather than potentially finding yourself lumped with a large, expensive bill for the cost of having to fix certain mechanical problems a few months down the line, why not take steps now to prevent this from damaging your bank balance in the future?
The best way to protect yourself against the cost of having to fix certain mechanical issues is with a used car warranty. Here at West Border Cars in Shropshire, all of our used cars and vehicles are accompanied by a standard warranty. We supply these to you, along with the option to upgrade - at a very competitive rate - should you wish to protect yourself with further cover. Full details of our range of different warranties are available on request, so please feel free to give us a call should you wish to know more.
And for those that want to protect themselves even further, we also offer comprehensive warranties supplied through AutoGuard, so you can always have complete peace of mind whilst going about your daily business.
Taking the time to invest in cover now could save you hundreds of pounds in the future. So make sure you're protected against unexpected costs. Please contact us today for more details on our tailor made warranty packages, designed carefully and specifically to suit the needs of our individual customers.